This 5000 Year Old System
Can Make You Feel Better
Than You've Ever Felt…
Without Drugs or Any
Exercise!
---
Dear Health Conscious Reader,
I stumbled across something that has really changed my life.
I'm writing you this letter today because I think that it change your life as well.
I'm going to tell you about a way that you can train your body to heal itself. This system is over 5000 years old. But, best of all it is 100% natural and is so easy you're not going to believe it.
No drugs
No supplements
No exercise
No needles
No side effects
I'll give you all the information you need to know about this system but first please allow me to give you some important background and how I came across this potent healing system:
Your Body Has an Invisible Life Force Within It
Until recently modern science didn't spend much thought on this although it has been understood for millennia by mystics in other parts of the world.
In fact most ancient forms of healing were based on this understanding. There was a well recognized link between the energy of an individual and the energy of nature. For instance, in Chinese traditional medicine the principle of chi is of utmost importance.
Chi is the invisible life force or energy that moves around the body freely when well.
Their belief is that when there is an obstruction or a weak flow of this life force, a person can become ill.
Ancient Chinese therapies such as acupuncture were designed to help promote the flow of chi around the body.
The Medical Industry Didn't Want
You to Know About This
Just look at the simple math:
If people start to heal themselves without expensive doctor visits and pharmaceutical medicines, the fat bank accounts of all of these companies will start to slim down rapidly.
I'm not saying you'll never need a doctor again, but you may be able to greatly reduce your need for medical treatment and expensive medicines with sometimes very serious side effects.
Unfortunately for all of them, the cat is starting to slip out of the bag.
Ignoring these powerful ancient secrets is no longer an option.
Too many people are beginning to learn that there are other all natural options to make them feel better. So, the industry has changed it's tune.
Although in the past such therapies were dismissed by modern Western medicine, they are increasingly gaining acceptance. In fact, many western medical doctors will often recommend that a person try a therapy like acupuncture alongside of traditional Western therapies.
USA Today Reports:
The National Institute of Health recommended acupuncture as a treatment for chronic headaches a decade ago, and a new report from Duke University Medical Center researchers says it really does the trick.
Imagine that!
Not that many years ago, these same scientists would've thrown you out laughing if you'd suggested trying some ancient Chinese system to help with a headache.
Now, you've got one of the largest mainstream media outlets in the world reporting that one of the government's most highly respected medical institutions recommends it.
But, it doesn't even stop there. The same article also notes that a premiere university with a renowned medical program also validates the effectiveness of this ancient healing therapy.
Now, I'm not going to tell you about acupuncture today. I'm going to tell you about something that I've personally found to be even more potent. But, first let me introduce myself.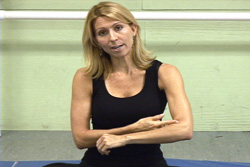 My name is Laura Devlin.
I'm a married, 44 year old woman who was a mortgage broker for most of my adult life.
I grew up in a very traditional Midwestern family. If I got sick I went to a doctor and got a prescription.
I didn't know anything about cultures or systems outside of the traditional American way. I think back then I would've scoffed if anyone told me that there were any other methods of improving your health other than traditional drugs.
Please enter your e-mail address below to view the rest of this special report and to begin your free subscription to Naturecast Alerts.
---
Naturecast Products
934 N. University Dr. #291, Coral Springs, FL 33071
E-mail: naturecastservice@gmail.com
Phone: 954-415-5399
Fax Order Line: (954) 603-1469
©2005-2011 Naturecast Products. All Right Reserved.